Climate IMPETUS – accelerating Europe's climate change response
Client

European Commission

Year

2021-2025

Location

Europe

Partners

EURECAT (ESP), Athens University of Economics and Business (GRC), Athens Water Supply and Sewerage Company (GRC), Baltijas Vides Forums (LVA), Berliner Wasserbetriebe (DEU), BIM Sarca Consortium (ITA), Cantina Toblino SCA (ITA), Departament d'Acció Climàtica (ESP), EURAC research (ITA), European Science Communication Institute (DEU), Global Climate Forum EV (DEU), International Union of conservation of Nature (CHE), Jelgava city Municipality (LVA), Kompetenzzentrum Wasser Berlin (DEU) , KWR Water (NLD), Lobelia Earth SL (ESP), Mediterranean Agronomic Institute of Chania (GRC), Hellenic Ministry of Environment and Energy (GRC), Mantis Business Innovation (GRC), Waterjade (ITA), Mountain Research Initiative – University of Bern (CHE), Nelen & Schuurmans (NLD), National Technical University of Athens (GRC), Berlin senate Department for the Environment, Urban Mobility, Consumer Protection and Climate Action (DEU), SDSN Association Paris (FRA), Troms and Finnmark County Municipalities (NOR), Thetis SPA (ITA), University of Tromsoe – Norwegian Arctic University (NOR), Universitat Rovira I Virgili (ESP), University of Girona (ESP), Water Energy Intelligence (NLD), Zemgale Planning region (LVA)
Climate change increases the risk of numerous natural hazards in Europe such as extreme rainfall, floods, and heat. To accelerate Europe's climate change response the European Commission (EC) has initiated the IMPETUS project as part of the European Green Deal program. IMPETUS aims at increasing climate-resilience by boosting knowledge, building stakeholders' participation, and developing and testing innovative solutions. Nelen & Schuurmans (N&S) participates in this project as technology provider and stakeholder manager. During the next four years, N&S leads the demo-site for the Atlantic regions and develops an Integrated Decision Support System (DSS) for flood and heat-stress management. Key to the system will be the application of Digital Twins in 2D and 3D.
The challenge
The distinct impacts of climate change in Europe require effective adaptation strategies. To help accelerate climate adaptability, climate commitments have to be transformed into tangible actions. IMPETUS aims to develop and test innovative technologies and built local knowledge to protect vulnerable communities and achieve better-informed decision-making. The project is ambitious and therefore many challenges arise. At the one hand boosting long-lasting alliances and coalitions with relevant stakeholders is a key challenge. At the other to develop a decision support system to facilitate the decision-making process by applying the latest technological developments at the right scale is challenge.
Our solution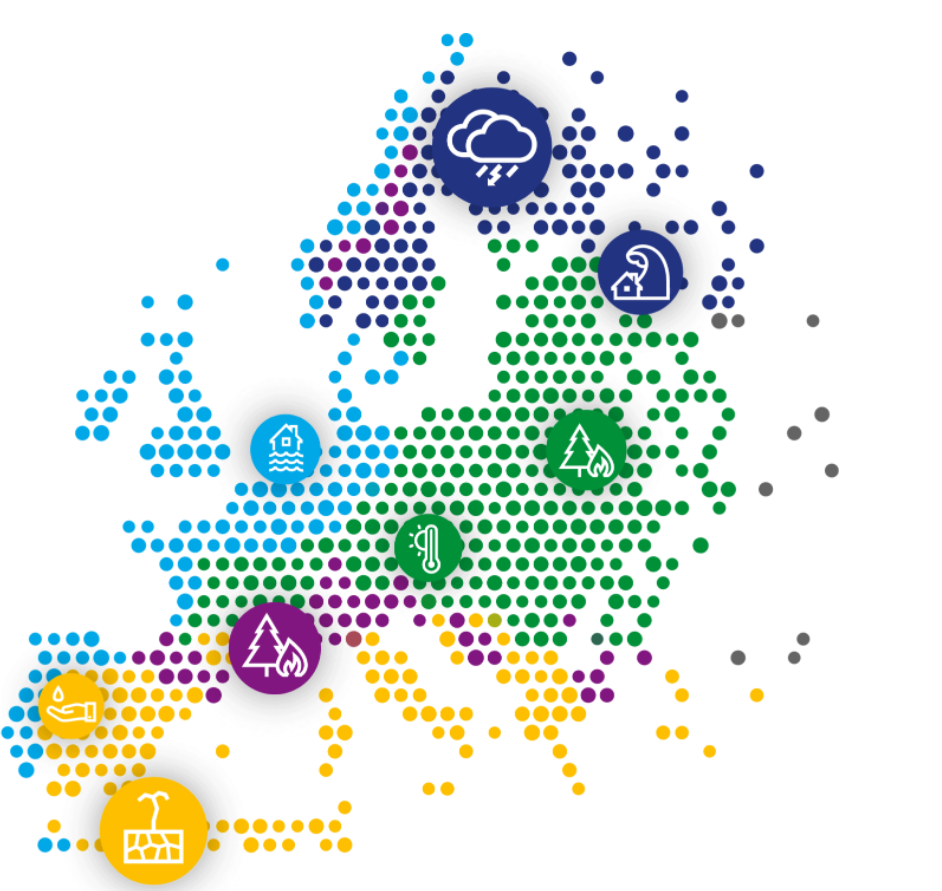 As stakeholder management lead for the demo-site of the Atlantic region (Zeeland and Rijnmond), N&S coordinates the identification of key stakeholders, stakeholder engagement, and the alignment with existing initiatives and project developments. The responsibilities of the different authorities with respect to Climate Adaptation and Spatial Planning is central to our activities.
As technology provider, N&S develops a Decision Support System (DSS) framework containing technological tools for flood and heat management. The DSS combines high-relevance scientific methods (i.e. adaptation pathways, climate scenarios) with the technical innovative capacities of N&S. The DSS will support the relevant authorities to take decisions related to spatial planning and contribute to the communication of different stakeholders and citizens.
The integrated character of IMPETUS facilitates the alignment of stakeholders' needs to technological tools and information systems and vice versa. As a result, valuable and directly testable field products can be realized.
The outcome
As partner in IMPETUS, N&S is able to make significant contributions to a more sustainable and climate-adaptive Europe. The inception phase of the project provided a clear guideline of the project for the coming 4 years. By developing and implementing innovative technologies, such as state-of-the-art modelling of flooding and heat stress coupled to Digital Twins, Europe's climate-change discussions will be better informed and supported by objective data.
All cases
Do you want to know more about our contribution to climate adaptation? Contact us!