Globally, the magnitude of floods is increasing. Accompanied by loss of lives, damage, and economic loss, floods negatively influence livelihoods and well-being in many countries.
Flooding cannot be wholly controlled or prevented due to uncertainties in the magnitude, timing, and geographical extent of floods. Flood forecasting and early warning systems are a key flood risk management measure for preparedness against floods and increased resilience.
Developing an effective flood early warning systems requires knowledge of risk, handling substantial amounts of historic and forecast data, such as ground and satellite observations and numerical weather predictions and hydrological and hydrodynamic models, timely and accurate warnings, dissemination and communication, and actual response capabilities.
With our FloodSmart solution services we aim to let no one be surprised by a flood. Together with our global partner network we actively support communities around the globe to be better prepared when floods arise.
The four pillars of early warning in one online system
1
Risk knowledge
Integrate data from your flood risk assessments
2
Flood hazard monitoring & warning service
Create lead time for early warning & action
3
Warning dissemination and communication
Timely & accurately communicate risk to emergency response teams and the community
4
Preparedness & response capabilities
Provide intelligence for emergency response, embed national response processes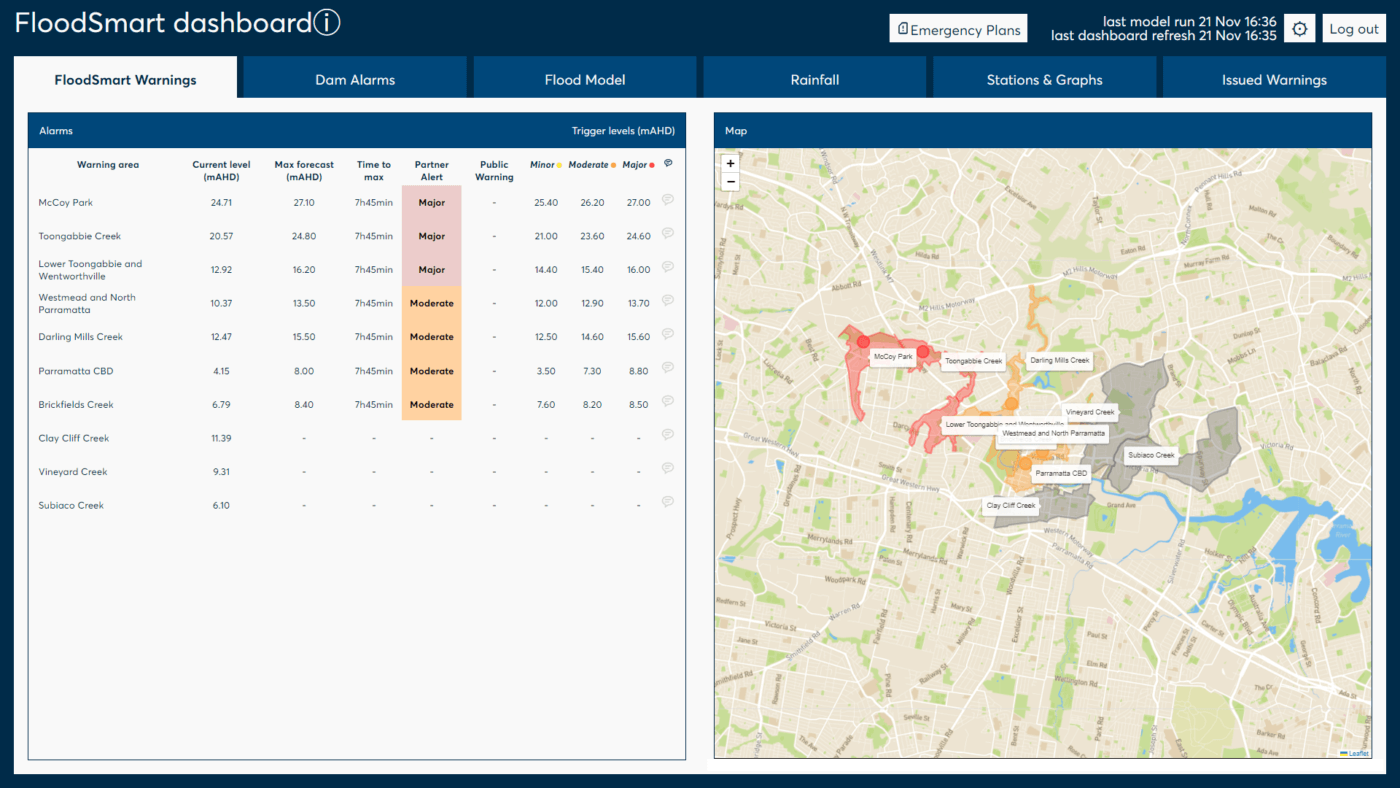 Features
Issue warnings for critical locations
Discover forecasted flood extent and depth of the flood waters
Discover forecasted rainfall at various moments in the future
Detailed graphs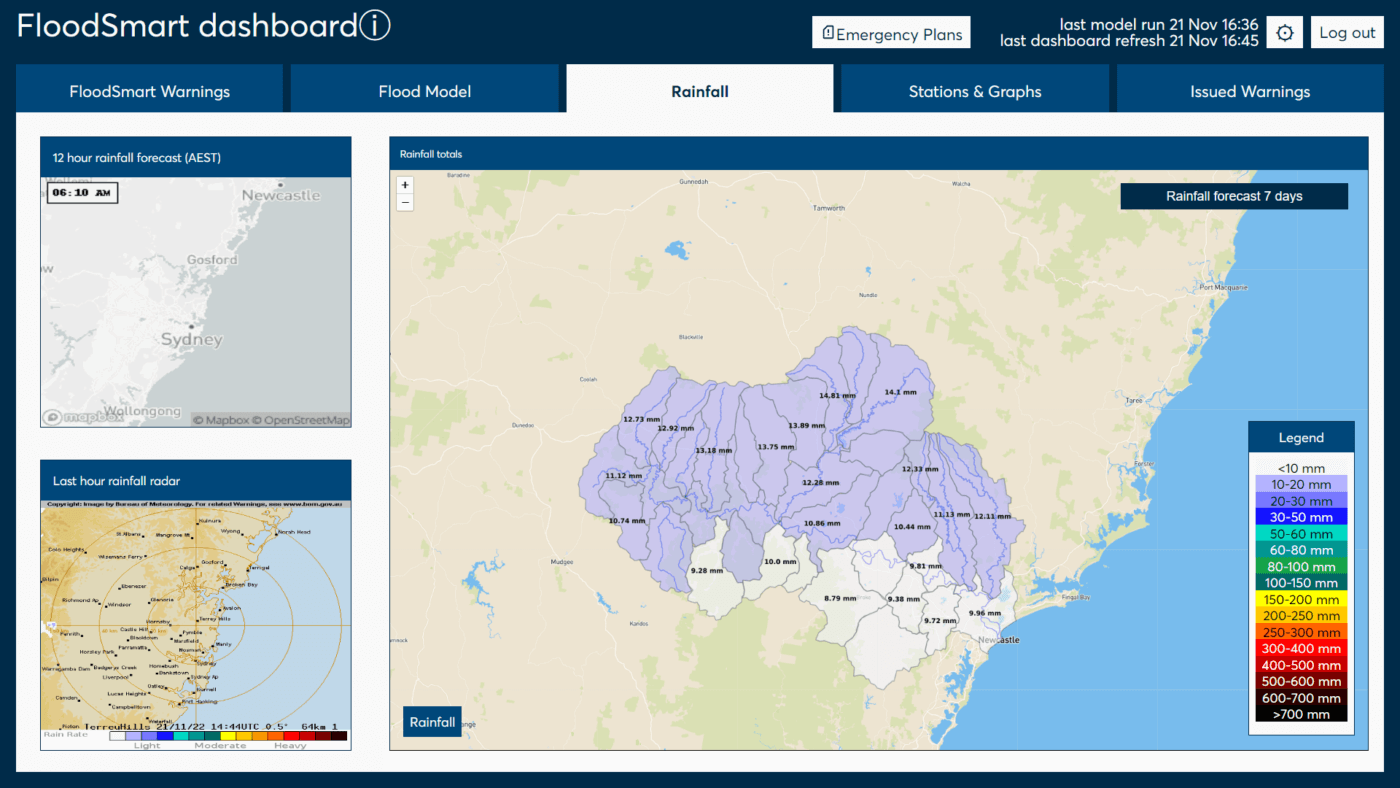 Start small with rainfall forecasts and warnings
FloodSmart provides entry level rainfall forecasts and warnings based on global, open available data. This entry level allows you and your organization to get familiar with the possibilities of FloodSmart without requiring a major implementation effort from your organization yet. The entry level system can be operational for your organization in a week.
A modular implementation that starts small and ends big
FloodSmart can be implemented in complementary modules. This allows you to start small and phase further implementation according to your budget, time schedule and organizational readiness.
Rainfall forecast and warning service

Hydromet gauge data

Flood forecasting model and warning service

Impact analysis and warning service
Interested in the possibilities?
If you're interested in the possibilities of FloodSmart for your organization, please reach out. We're happy to give a demo and more information on the system or advise you and your organization on the implementation. 
FloodSmart for partners
Together we can make an impact. FloodSmart is also available for partners. Partners from around the globe use products developed by Nelen & Schuurmans Technology to help their clients with flood early warning challenges and grow their businesses.
Interested in growing your business with early warning services? Please reach out.
Joost van der Hammen

Business developer partner program