Soil Subsidence Information Service
Client

Waterschappen, provincies, Rijkswaterstaat en Netherlands Space Office

Partners

SkyGeo, HydroLogic

Year

2019

Location

Nederland
According to the PBL Netherlands Environmental Assessment Agency, the subsidence of the Dutch land could result in social costs of up to 25 billion euros. However, questions such as "At what pace does the land subside?", "In which places does land subside fastest?" and "How can we effectively combat this subsidence?", remain difficult to answer. The land subsidence information service 'BODIS' offers a set of tools, with which these questions can be effectively answered. BODIS provides high-quality information and knowledge and assists policymakers, hydrologists, and other specialists in making targeted choices regarding land subsidence.
The challenge
Monitoring the subsiding land is not straightforward. In urban areas, the decline can be accurately monitored with satellites. In rural areas, this is more complicated due to the lack of paved surfaces. As a result, there are insufficient paved reference points to measure the decline with satellites alone. Although there is great social importance for reliable information on subsidence, the availability of this information is lagging.
The Netherlands Enterprise Agency initiated an SBIR project on behalf of the provinces, water boards and the Directorate-General for Public Works and Water Management to develop a service that also provides accurate subsidence information in a rural area. We accepted this challenge together with HydroLogic and SkyGeo.
Our solution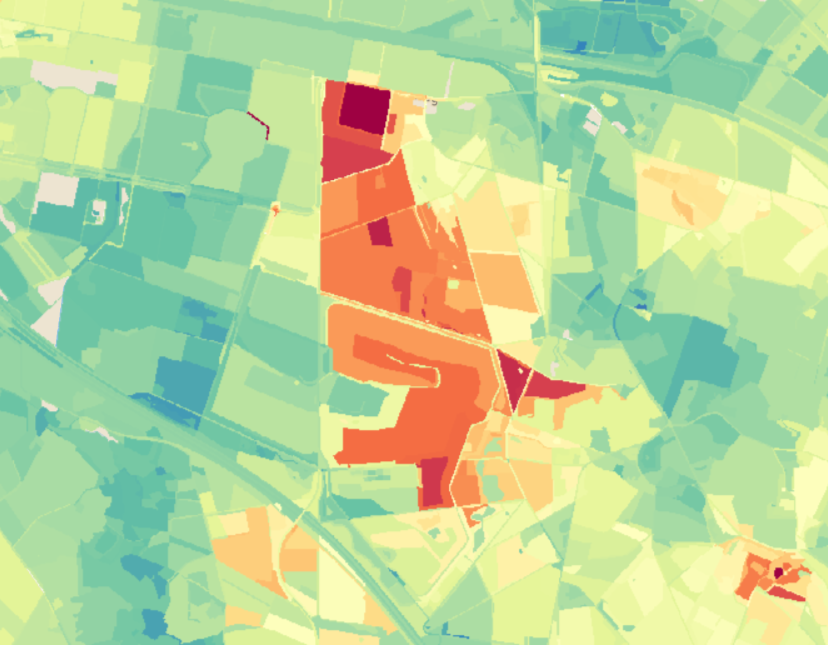 Within the SBIR process, we have developed the land subsidence information service BODIS. BODIS provides users with the best available information about subsurface movements. We use a smart combination of satellite images, models and geodata to create a high-resolution map of the subsidence.
In addition to accurate information on subsidence, BODIS includes smart derived information products. These products give the user detailed insight into the possible consequences of subsidence and immediately offer support regarding possible measures. For example, BODIS contains information on the relationship between subsidence and water level management and we map the contribution of subsidence to greenhouse gas emissions.
BODIS is made accessible in a user-friendly manner in a way that suits every type of user. All information from BODIS is visible in online portals and dashboards. In addition, all BODIS products can also be accessed through an API.
The outcome
The SBIR process is completed, both the technical and economic feasibility of BODIS have been demonstrated. We use the acquired knowledge to provide detailed subsidence information on request.
All cases
Would you like to know how BODIS can be used in your subsidence-related challenges? Contact us!