Strategic partnership between Nelen & Schuurmans and Natural Eco Capital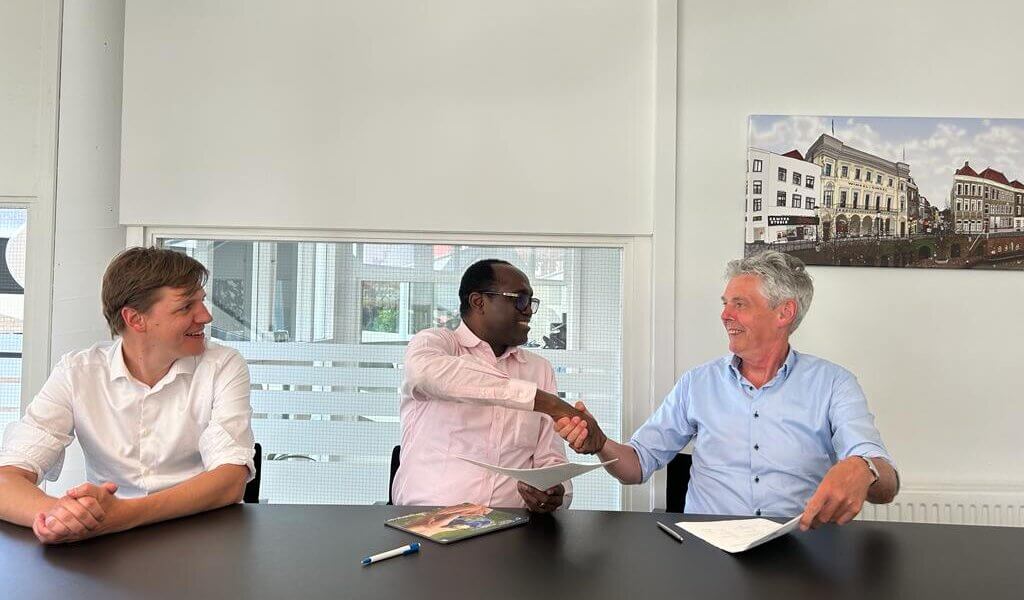 25 July 2023
During a remarkable event at the Nelen & Schuurmans office in the very heart of Utrecht city, the Netherlands, Nelen & Schuurmans and Natural Eco Capital signed an MOU to strategically work together to strengthen to support in elevating adaptive capacity of the African countries. The partnership will ensure the use of 3Di technology to gain the required insights into water systems and the impact of climate adaptation and mitigation measures in contribution to creating a sustainable future.
In 2021, our collaboration began with the execution of our first project, which focused on reducing the impact of flood events in Lagos. Our joint efforts encompassed optimizing water barrier deployment's technical and governance aspects. From there on, we collaborated on several other projects in Lagos, Nigeria. Nelen & Schuurmans' role was to utilize their technology to gain the required insights into water systems and the impact of climate adaptation measures.
Natural Eco Capital played a crucial role in ensuring a successful implementation, including a comprehensive understanding of the system and wider capacity building within Lagos. The collaboration and interaction between our organizations deepened engagement, fostering a strengthened relationship, and resulting in our current partnership.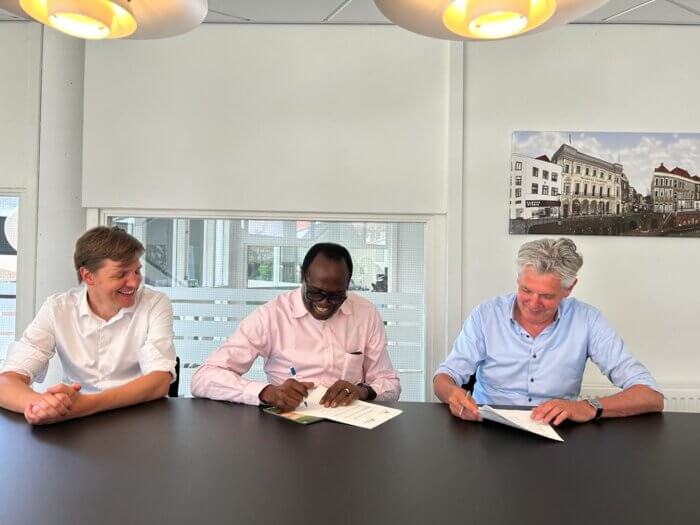 Through our joint projects, we laid the foundation for future joint endeavours, driven by a shared commitment to addressing water-related challenges in the field of climate adaptation and creating a sustainable future.
The partnership between Nelen & Schuurmans and Natural Eco Capital is a strategic collaboration that strengthens both organizations' presence in the West African market. Natural Eco Capital has already significantly impacted climate mitigation and adaptation in the region. For instance, supporting AfDB to develop climate screening toolkits meant to be used by SMES across Africa and currently elaborating the Long term Low Emission Development Strategy (LT-LEDS) for Nigeria.
Together, we aim to deepen the focus on adaptation aspects and enhance the ongoing work by Natural Eco Capital. Nelen & Schuurmans' expertise in the Netherlands and internationally allows us to develop tailored technology solutions to meet the specific needs of clients. By combining our knowledge and resources, we ensure that our joint efforts deliver the best possible results in addressing the unique challenges of Nigeria and West Africa.
Our partnership aims to provide valuable insights into the risks associated with climate change while simultaneously enhancing the economic value of the region. Through our partnership, we will assist both private and public sector entities in anticipating and mitigating the impacts of climate change on West Africa, positioning it as a global economic hub.
At the core of our collaboration is the belief that better insights lead to better decisions. Nelen & Schuurmans' advanced technology will be deployed to strengthen the business and capabilities of Natural Eco Capital. We recognize the importance of raising awareness about this technology beyond West Africa, making it accessible on other continents. Through strategic partnerships, knowledge sharing, and collaborative initiatives, we will work diligently to promote and disseminate this important technology globally, empowering decision-makers to make informed choices in addressing climate change challenges.
Our collaboration with Natural Eco Capital opens exciting opportunities to address water challenges in the West African region. Together, we aim to drive innovation, create sustainable solutions, and make a lasting impact.